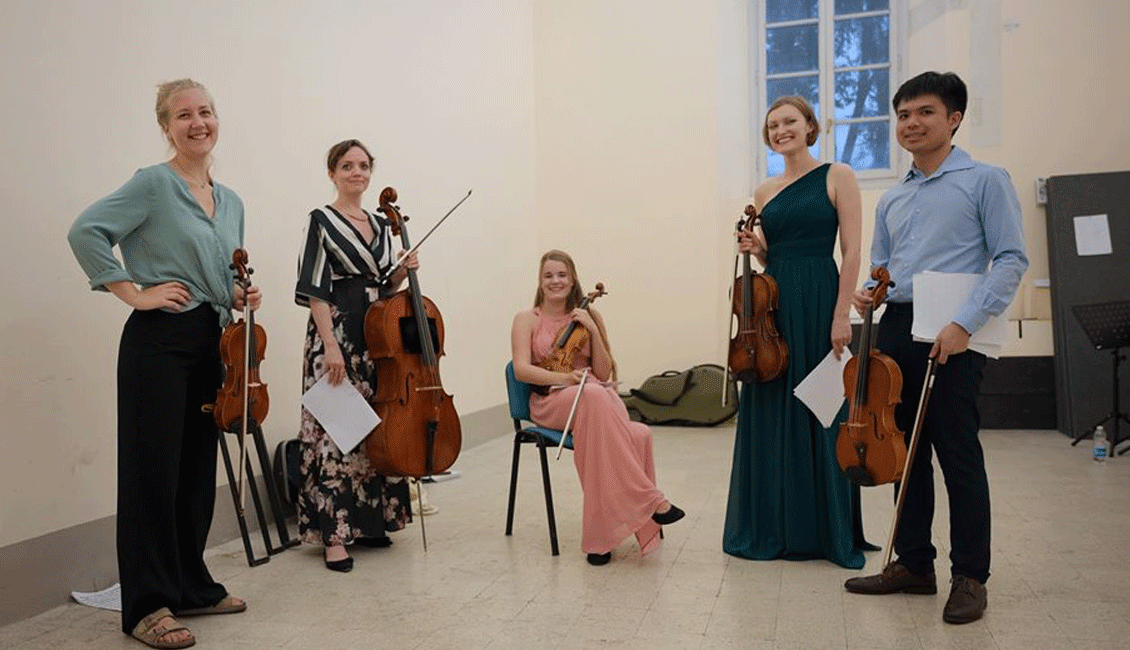 Virtuoso e Belcanto
Artistic director Riccardo Cecchetti
Dedication:
The Piero Farulli experience and his testimony have been fundamental for so many musicians all over the world.
The idea of ​​the Festival Virtuoso & Belcanto came about from the desire to create an important opportunity for musicians from all over the world to come together in such a way as to stimulate the growth, awareness, and affirmation of young musicians. At the same time, the festival has the aim of restoring the beauty and power of music to the world.
The concept of restitution, combined with the obstinate, powerful, and capillary job of training human beings who live by and with music, is the foundation of Piero Farulli's testimony. Without his example, it would have been difficult to find the courage and the wherewithal to bring these ideas to fruition. Without his example, an initiative such as the Festival Virtuoso & Belcanto would have been almost impossible to make happen.
Music knows neither boundaries nor barriers; it needs contrasts and dissonances; it has the capacity to make different voices speak to one another. The world needs music, it needs to make music.
Thank you Maestro for this great lesson.
Riccardo Cecchetti