International Congress
"Paideia 2020: Music and Knowledge"
December 2-3-4, 2020
Congress online
You could see the International Congress recordings: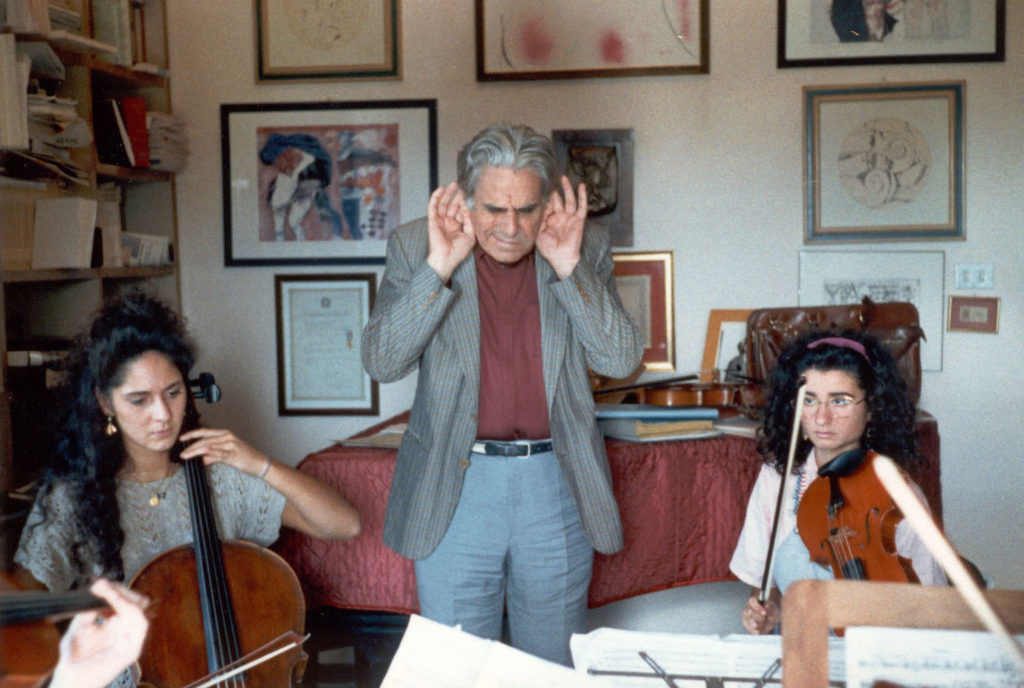 Farulli's centenary celebration will conclude with a three-day international congress entitled "Paedeia" 2020 – Music and Knowledge. It is an important occasion aimed at underscoring the specific scientific dimension of music.
Wednesday, December 2nd will focus on Music and Neuroscience. The scientists of the European project, the Human Brain Project will illustrate the effect of music on neural plasticity, on the reciprocal integration of different areas of the brain, and on their reciprocal strengthening, not only in emotional terms but in cognitive ones as well. Music therapists will bring us up to date on the therapeutic power of music, both in terms of music-making, and in simply listening to music.
Lastly, a conversation with three singular protagonists: astrophysicist Andrea Cimatti, and musicologist Sandro Cappelleto — who among gravitational waves and the infinite in Beethoven, will delve into the most sidereal of his string quartets: opus 131, and the Quartetto di Cremona — heirs of the Piero Farulli school and well-known on the international stage — who will give voice to the conversation with a live performance of Beethoven's opus 131.
Thursday, December 3rd will be devoted to Music and Paedeia — Personal Growth and Development, a close look at how music education contributes to the development of the personality. Speakers will be Salvatore Accardo, Pavel Vernikov, director of the Trieste School of Psychoanalysis Andrea Zanettovich, Lorenza Borrani (Concertmaster of the Chamber Orchestra of Europe), choir director and countertenor Michael Chance, educator and orchestra conductor Giorgio Fabbri, and many more.
Friday, December 4th will center on Music and Society: the potential of music to bring about social change.
Two experiences of music as a healing force in Italian prisons will be shared as well as the incredible example of Ramzi Aburedwan, a Palestinian violist, who took stones away from the children of Ramallah and replaced them with musical instruments, giving hope for a future to many young disinherited kids from refugee camps.
At the close of the congress, a petition will be addressed to the Government to activate, after all this time, what the Farulli 100 National Council had envisioned in terms of musical instruction, on a practical level, for all students.